Are the groomsmen ready? Well, so are we. We often hear the squad of the groom catcalling that they don't get any attention. The bride and her tribe steal the limelight from them, especially when it comes to photography. Dear groomsmen, we heard you and that's why we are here today to share with you some brilliant groomsmen photoshoot ideas. Groomsmen deserve to be pampered and captured perfectly by the lenses. They are the reason why weddings are so  much fun.
1. Who knows what the groom squad is up to?
Image Courtesy: Artfotostudios
2. Groomsmen knows how to fly high in cloud nine
Image Courtesy: Stories by Joseph Radhik
Image Courtesy: Dipak Studios
Image Courtesy: weddingnama
Image Courtesy: Once Upon A Time
3. You thought you could take away the juttis from the groom squad?
Image Courtesy: jacksonjamesphotography
Image Courtesy: Stories by Joseph Radhik
4. Groom squad ride is one of a kind because cars are too mainstream for us!
Image Courtesy: knottydays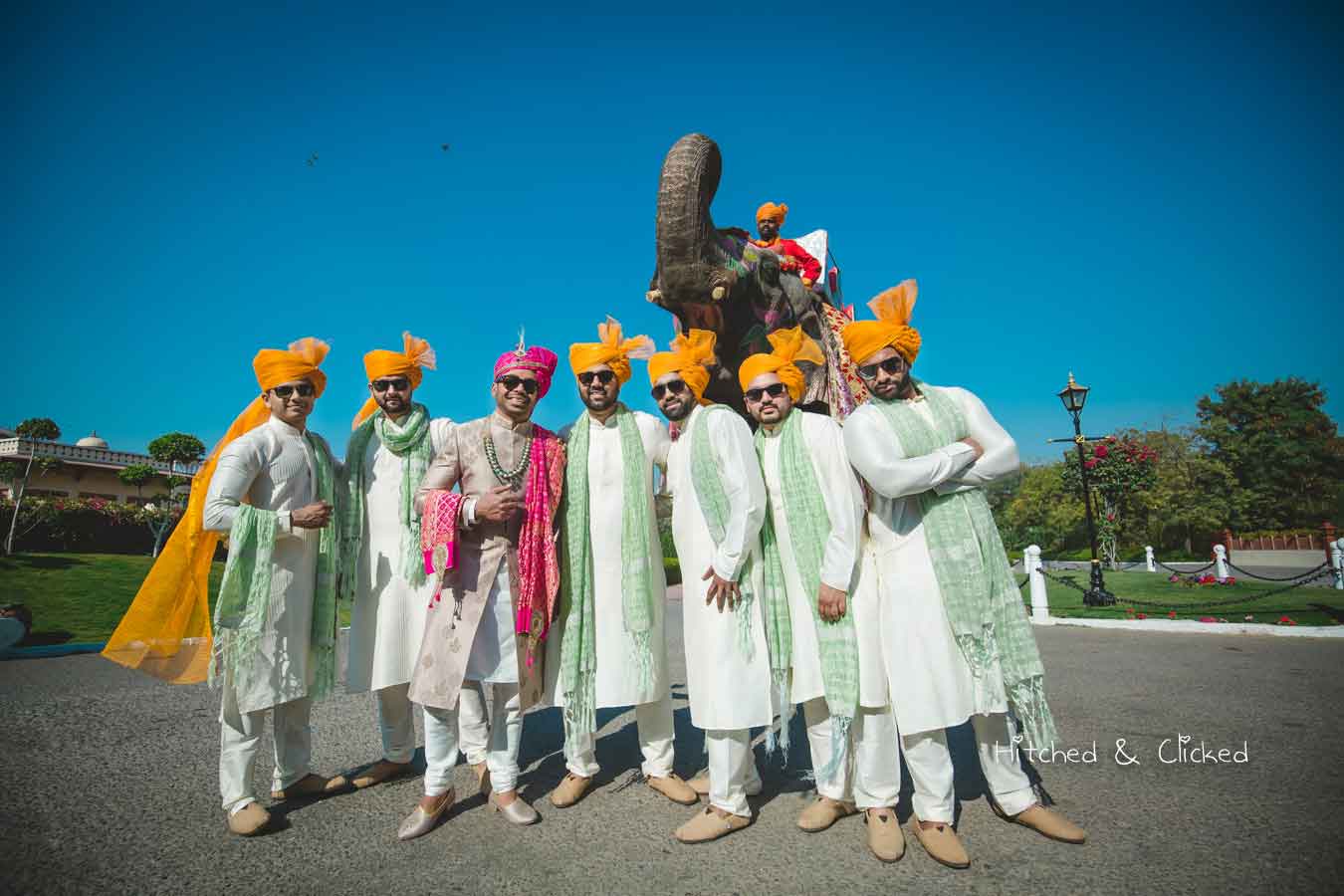 Image Courtesy: Hitched & Clicked
5. Together we stand, always and forever!
Image Courtesy: Knotty Days
Image Courtesy: Stories by Joseph Radhik
6. Giving the man of the hour all the attention
Image Courtes: Morvi Images
Image Courtesy: vintagefilmsofficial
Image Courtesy:  weddingnama
7. Things we do when no one's watching
Image Courtesy: Stories by Joseph Radhik
We know you love your boys but don't say it often. All those late night bike rides and pranks that you played as kids are etched in your happy memories for eternity. Commemorate those wonderful days with groomsmen photography. The camera is on you now.