We've been talking a lot about brides lately, it's time we think about the Indian groom too, no? Even though the brides are generally the ones taking the shots, the grooms have so much going on in their heads too. After chatting with many of these excited newly married men, we've listed down the most common and the obvious things that they invariably did think about on their wedding day! Read and share!
Check out the thoughts every Indian Groom Has On The Day Of His Wedding:
1. When can I get rid of this Sehra, my hair style is completely ruined!
Do I look hot or just like an egg because of this, I wonder?

2. Why is the cameraman asking me to pose, does he think I am a part-time model?
She *insert name of the bride* seems to be enjoying herself.
3. Tonight is the night – finally!
Sex – Sex – Sex – Sex. And some more sex. 
4. Oh my god! she surely is beautiful! I am lucky to get married to her!
Can't wait for the honeymoon.
5. What is the Pandit even implying? I wanted to marry her because I loved her. These 7 vachans are way to complicated.
I wish I could record what he is saying, because I know she'll remember this for the rest of our lives and use this as a weapon during those fights.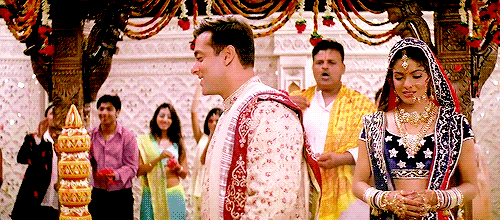 6. I wish I had learnt how to get drunk without really letting it show. Damn.
No alcohol for me please, but how do I get through the evening without it?
7. I wish I had learnt some dance steps for this ultra romantic finale duet that I am on the stage for.
But…all I know is the nagin and the bulb dance.
8. Who are all these relatives? How come I don't know anybody?
I should have gone for those boring family weddings and at least met them.
9. I think I look pretty handsome in this tuxedo, need to dress more like this!
Everyone seems to be looking at me, Thank you *insert bride's name* for inspiring me to dress better.

10. Look at my friends, enjoying my wedding so much, drinking, eating, flirting. Can't wait to go back and get pissed drunk at their weddings.
Gone are the good ol' bachelor days. Forever.
11.Dear people in this baraat, can we move a tad bit faster?
My crotch hurts sitting on this Ghodi, it's super hot and I REALLY do want to get married first, because. Suhag Raat. JK.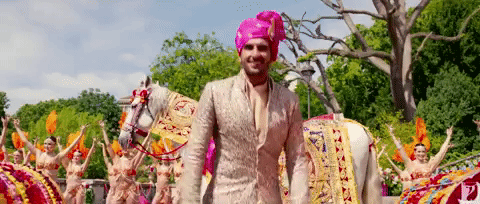 All GIFs – Giphy, Tumblr
Dear Groom- To-Be, Follow These Tips To Get Along With Your Future Mother-in-law.