Selecting a present for a couple isn't an easy task unless the couple have got their wedding gifting registry sorted. If the couple is too close, you're confused between so many options and if they're just acquaintances you don't even know what to buy. Here are some brides telling us what were the weirdest presents they received. Use this as a cue while planning wedding presents this season!
1. Multiple Half Dinner Sets
"While opening the presents, I realized quickly that I had got at least five dinner sets which had only a few pieces each. It didn't make sense to me because having different sets would never be useful. Moreover, It made me feel like the guests were too lazy to buy anything else so they gifted this, it felt impersonal."
-Sanjana Batra Vaswani, 33 , Yoga Professional
2. Kitchen Containers
" To my sheer shock, I had recieved kitchen containers for my wedding and too that plastic ones. It is someone's wedding, either gift something relevant or don't. I found that really low. It would have been a tad bit okay if they had given authentic bone china kitchen containers."
-Swati Pustake, 32, Doctor
3. A Wall Clock
"I received a wall clock and couldn't figure out whether to cry or laugh. It is the worst gift to give even at a birthday, let alone a wedding present. In my mind, I was wondering why the person had even made the effort to get the gift."
-Ruchika Kataria, 25, Teacher
4. A Set of Handkerchieves.
"Someone seriously gave us a bunch of hankies with mine and my husband's initials on them. It has to top my list of worst gifts ever! It would have still been okay if they had given towels or something else for adults without initials but hankies are for kids and especially that design."
-Kritika Dimri Papne, 25, Homemaker
5. A Photo Frame
"I used to gift these to my friends when they were in trend and we were little. I couldn't believe any adult could actually think of gifting a ordinary decorative frame for a newly married couple. Unless the photo frame contains a really beautiful picture of us I don't want it."
-Meghna Bose, 30, Teacher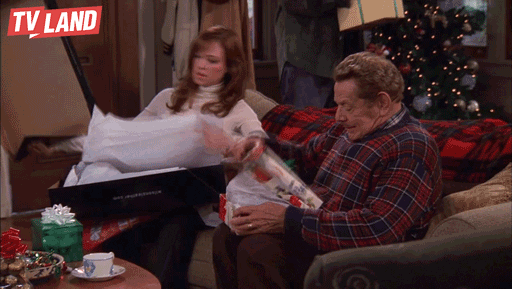 6. An Artificial Plant
"I got worst of the worse wedding gift, an artificial plant. Not even a big one which I could have at least used as a centre decor in my house but a really small one. I really thought that was the cheapest gift one could ever get a newlywed couple."
Sumedha Puranik Harshe, 35, Homemaker
7. A Pressure Cooker
"This is the worst gift to give someone. The point is the couple is already moving into a new house so it is obvious they must be equipped with cooking appliances and besides they don't have any more space to carry a pressure cooker! I think these types of wedding gifts shouldn't be even considered by people."
-Divyata Shergill, 34, Entrepreneur
8. Two Wallets
"My husband and I were gifted two wallets with one rupee coins in each of them. We couldn't stop laughing. I mean not even were they some branded purses but a wallet that anyway looked like they were bought from the streets."
-Pratibha Puranik, 31, Professor
9. A Box Of Mithai  
"While unwrapping the presents, we came across a nicely packed box of assorted Mithais. As if there was a dearth of sweets at the wedding that this person decided to pack and give us some more. It was the perfect moment for laughter amongst me and my husband."
-Nikita Khandelwal, 28, Software Engineer.
All Images: Shutterstock, Giphy